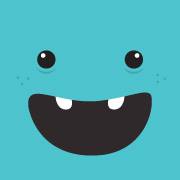 "Dodomons" come from the word doodle + monster. Doodle is free style drawing and together with creative and maker monster. Dodomons are in 2D cartoon format, where we have different type of monster with different attitude, style and design.
By using Dodomons, the learning curve are much higher and it attract more attention and interaction from the kids.
Dodomons promote creativity and making thing for kids at early stage.
The activities are tied together with the kid family members, while creating better relationship and education value.
嘟嘟魔以全面的美术门类体验,感受艺术带来的乐趣。将学前儿童感知、思考、观察、欣赏和创造相结合。运用多种美术题材,打破传统美术教育,以开发小朋友想象力创造力为主,打造真正富有创意力的创意设计课程。
fb page: https://www.facebook.com/Dodomons
---